Giving You the Gift of Life
In the heart of Beirut, Al Hadi IVF Center the leading center in Lebanon founded in 2005 puts at your service the latest and yet most developed techniques in the region. Dr Chadi Fakih the founder of Al Hadi IVF Center with his years of fruitful experience tailored with his superior education, helped in conceiving thousands of babies by the latest developed assisted reproductive techniques thus giving the couples their gift of life.
Dr. Chadi Fakih is always up to date with the latest assisted reproductive techniques. Also Dr Chadi promises you honesty, professionalism, support and giving you hope only when present. 
Al Hadi IVF is the first and only center in Lebanon that provides in-house genetic testing for aneuploidy and gender selection. Thus providing the patients with the latest services and techniques at an affordable cost.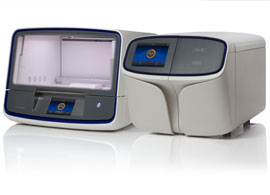 Non-Invasive Pre Implantation Genetic Testing for the first time in Lebanon and Region
 Non – invasive pre-implantation genetic screening was performed at AL Hadi IVF Center. This technique aims to bypass the trophectoderm biopsy in pre-implantation genetic screening (PGS) by obtaining the free DNA from the fluid surrounding the blastocyst. This technique provides high accuracy of the genetic studies performed on the embryos as it lowers dramatically the risk of mosaicism. Additionally, this technique protects the embryo from the possible biopsy risks.
لأول مرة في لبنان و المنطقة  يقوم مركز الهادي لأطفال الأنابيب بتقنية جديدة لإجراء دراسات وراثية للجنين قبل غرسه دون أخذ خزعة أي دون حدوث أي إيذاء للجنين. و ذلك من خلال أخذ عينة من السائل الموجود حول الجنين الذي يحتوي على المواد الوراثية التي يخرجها الجنين خلال مراحل تطوره. هذه التقنية هي ذات دقة عالية و تحد من الخطر الناتج من الخزعة التقليدية على الجنين
Our Commitments
Foreign Patients Assistance
Honesty and Professionalism 
Support Till the End of Your Journey
Great Communication with our Patients
Doing Our Best to Guarantee Great Results
Always Being Up to Date to Provide you with the Best Techniques
Providing You the Best medical Services by a Highly Skilled Experienced Team
Dr. Chadi Fakih the founder of Al Hadi IVF Center
Genetic Testing
Al Hadi IVF Center is the FIRST and ONLY center in Lebanon where embryos are studied genetically locally before transfer using the ION TORRENT S5 which can optimize your IVF result to up to 90%.  This Revolutionary method increase the implantation rate and also enhances the implantation of the healthy embryos avoiding the aneuploid embryos.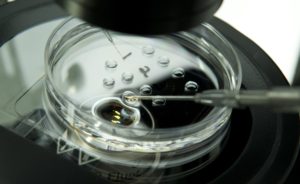 Our Schedule
Monday          8:00am  –  8:00pm
Tuesday          8:00am –  8:00pm
Wednesday    8:00am –  8:00pm
Thursday        8:00am –  8:00pm
Friday               8:00am –  8:00pm
Saturday         8:00am –  8:00pm
Check Your Embryos' Progress!
Download the application, follow the steps given to you by the doctor and keep your eyes on your embryos using your phone!